High bidder:

Pillzman's Fox

(

10 months ago

)
View high bid (

10 months ago

)
"The ring is my roiling sea. ♪
The towering waves shaped me.
Crash! Crash! Crasher Wake!
Crash! Crash! Crasher Wake!
I'm the tidal wave of power to wash you away!
Put out the fire, Crasher Wake!
Run from electricity, Crasher Wake!
Ah, ah, aaaah!
The ring is my sea. ♪"
Preview with comparison (it's the closest I could get):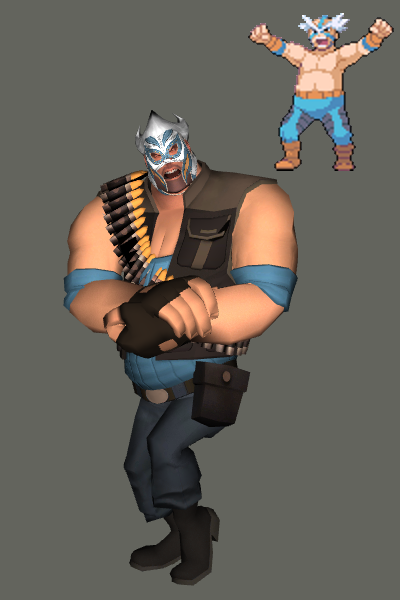 "Who on Earth is this!?" He's a Water Type Gym Leader from Pokemon Heart Gold/Soul Silver: https://bulbapedia.bulbagarden.net/wiki/Crasher_Wake

"This is interesting. Did you make more?" Yup, head over here: http://steamcommunity.com/sharedfiles/filedetails/?id=1125700072

"Starting bid? I'm too lazy to calculate." It's 18.22 refined. Please be reasonable with offers, that means no random parts and paints. Pure and loadouts sets, such as this one, are the top.

Remake of auction due to last one's bids failing to reach the starting point.
Its Mann-Co-nomy!
Items always valued unless said otherwise. Pure is always preferred over items in-most cases.
If your bid is really good and/or I like it, I will accept it, regardless of auction rules.